How to Make That Ugly Tree Stump Less of an Eyesore!
Comments Off

on How to Make That Ugly Tree Stump Less of an Eyesore!
Unfortunately, trees don't live forever. Whether you have a tree that needs to be cut down, was blown over in a storm, or know someone who's trying to offload stumps, the wood doesn't need to go to waste. Even if you don't have the need for quality firewood, there are plenty of great ways to put this valuable resource to use.
Stump in the Ground
Getting a tree stump out of the ground is a grueling task. Rather than take that on, you can turn the stump into a decorative part of your yard.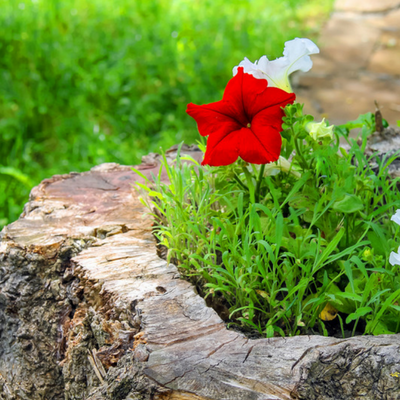 Consider any of the following ideas:
Turn it into a planter by hollowing out the center of the stump. Vibrant flowers, herbs, etc. growing out of a dead stump looks simply amazing and injects color where you otherwise wouldn't have it. Of course, you could always just put a potted plant on top of it, which requires less work.
Create a fairy house by decorating the stump like it's a small house. Fairy gardens are all the rage lately, so if you want to get in on this trend, a tree stump can provide the perfect centerpiece. You can get incredibly creative with how you convert the stump into a house, so let your imagination run wild.
Paint it however you like. A stump is made of wood, so it will take paint, even if you have to apply a few coats. It provides an interesting accent in your yard, and you can even paint a chess or checkerboard on top for playing games outdoors.
Cut Lengths of Stump
If you've removed a tree stump, or have cut the majority down, you don't need to toss what remains. You can come up with some truly creative uses for the wood.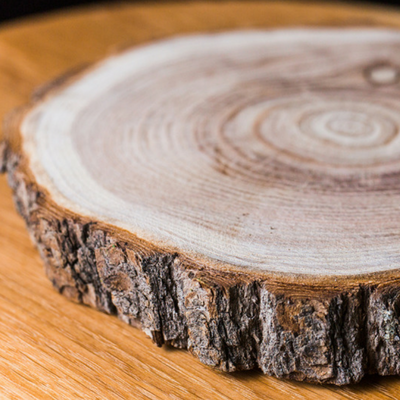 Cut it several times, forming wood discs you can place around the yard like stepping stones or pavers. It adds a unique feel to the space, and if you apply a lacquer, the wood will handle the weather better.
Turn it into a table. There are many ways to go about this, but obviously the top and bottom of the stump must be level. Some people tile the top, others attach a pane of glass, or they attach a regular tabletop.
Make table décor. Cutting the stump into thin discs of wood allows you to use them as trivets to place hot dishes on the table, or you can use them as charger plates. It's a creative way to make your house look more rustic.
Sometimes you can save a tree, or you need help selecting and planting a new one.
Contact us at PPM Tree Service & Arbor Care, LLC for professional help.
---
---