Fall Prep: Five Steps To Get Your Trees Ready For Winter
Here in Michigan, every changing season means shifting our lawn care and maintenance approach. This is especially vital with the trees and ornamental landscapes on our properties. The cooler autumn weather provides the perfect environment to repair any damage our trees incurred over the summer. Fall tree care is important to keep your trees healthy for the tough months ahead.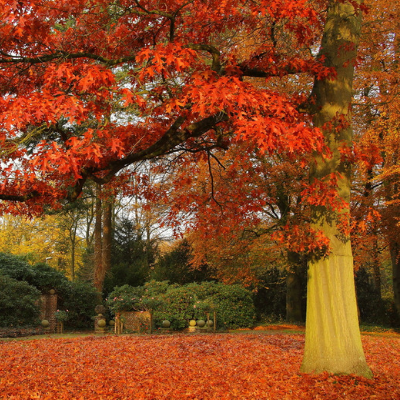 Fall is a great time for us to get our large plants ready for the long Michigan winter before it arrives. High heat and drought conditions have wreaked havoc on our trees. This, coupled with bug infestations and weeds, may have weakened our tree's and shrub's immune systems.  Fall tree care is critical to get our ornamental plantings healthy and prepared to fight off the disease and insects that can attack throughout our coldest weather months.
As locals, we know firsthand just how tough our regional winter can be, even before the snow starts flying. Following these few critical fall tree care steps can strengthen your trees, so they are ready for whatever Mother Nature has in store for us this winter:
Mulch
Many people use mulch in the springtime to enhance the look of their decorative landscapes. However, organic mulch can also offer a multitude of benefits in the winter as well. Spread mulch around your trees and shrubs in the fall to help retain water and moderate extreme temperature swings. The mulch can also insulate the tree base to protect roots in harsh weather conditions.
Hydrate

You may be surprised to learn that winter droughts are almost as tough on our trees and shrubs as our summer droughts. Occasionally watering your plants (when the soil is not frozen) in the winter can keep them thriving throughout the season.
Wrap The Base
Young trees can easily fall victim to a multitude of threats during the winter. Wrapping the base of these maturing plants can help protect them during the dormant season. Note: it's important to remember to remove the wrap when spring arrives to ensure the plants are ready to grow again with the warmer weather.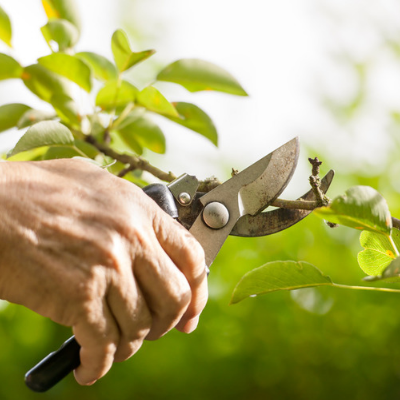 Prune
The summer season can cause excessive growth that, if left unattended, can cause breakage or even damage our nearby plants. Fall provides an ideal opportunity to prune back overgrowth. This will relieve any unnecessary stress on the trees and stimulate future healthy growth.
Plant Now
Yes, really. Many home and business owners focus all of their planting efforts in the springtime. However, the cooler autumn air and growing conditions are ideal for promoting root growth in newly planted shrubs and trees.
Are Your Trees Ready For The Michigan Winter?
At PPM, we specialize in a full suite of maintenance solutions to keep your trees and shrubs thriving all year. Our onsite certified arborist creates innovative strategies that fortify your ornamental landscapes, keeping them healthy during the dormant seasons and ready to flourish in spring in summer. Contact us today to hear more!
---
---