The Five Best Christmas Trees to Spruce Up Your Holiday
Choosing and cutting down your own Christmas tree is one of the great holiday traditions. But, which tree is right for you? Are you looking for something with a strong pine smell, the perfect Christmas tree shape, strong branches for ornaments and decorations, or a tree that lasts a long time and retains its needles? We've got the guide for you. Here are the five best Christmas trees and what makes them great.
Douglas Fir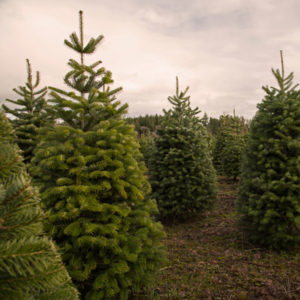 Are you looking for a tree with the perfect pyramid shape? The Douglas fir may be the one for you. These gorgeous trees are a fan favorite when it comes to Christmas trees. Douglas firs have a blue-green color and 1-1 ½ inch needles that radiate in all directions. Their perfect shape, full figure, and wonderful scent all add up to one of the best Christmas trees around.
Fraser Fir
If you are looking to decorate the heck out of your Christmas tree, then look no further than the Fraser fir. This tough tree is known for its stout branches that are made for hanging ornaments and lights on. Their blue-green needles have a beautiful silver underside and they retain these needles for a long time. If you're looking for strength and longevity, the Fraser fir is the Christmas tree for you.
Balsam Fir
When making a list of the best Christmas trees, the Balsam fir must be included. This beautiful tree is the scent of Christmas. The luxurious dark green needles are retained for a nice, long time and the tree has a beautiful shape.
Scots Pine
Also known as the Scotch pine, the Scots pine is one of the most popular Christmas trees here in Michigan. Their dark green needles, dense foliage, and strong branches make this tree one of the best Christmas trees around. They hold onto their needles for a long time and their strong branches can hold lots of ornaments. On top of all that, the Scots pine just won't dry out. If you're looking for a tree that you can replant after the holiday season, the Scots pine is the tree for you.
Blue Spruce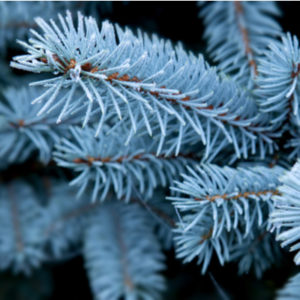 The Colorado blue spruce is an iconic Christmas tree. With their beautiful and subtle gray-blue needles, these trees are a delightful change from the traditional green firs and pines. The blue spruce has a fairly symmetrical shape and short, sharp needles. While it may be a pain to handle, the sharp needles actually deter curious pets.
Need Help Caring for Your Trees? Call the Pros.
If you're looking to care for the trees in your yard or if you need professional tree removal services, call the pros at PPM Tree Service & Arbor Care. Here at PPM, we're the expert in all things tree-related. From our tree cabling and planting to tree removal, PPM can help.
Give us a call at (877) 454-3733 or request a free quote here. If you're looking for the latest tips and tricks from the pros, head over to our blog. You can also follow us on Facebook and Twitter to keep up to date on our latest deals and news.
---
---