Fireplace Safety: Keeping Your Holidays Warm and Safe
Michigan winters can be cold and long. We spend a lot of our time indoors, trying to keep warm. Having a wood-burning fireplace is a real game-changer. Cozying up to a fire while the winter winds howl outside is one of the best ways to spend a winter day. If you have a fireplace, then safety needs to be on your mind. Here are a few fireplace safety tips to keep you and your family warm and safe this winter.
Never Leave a Fire Unattended
Never, under any circumstances, leave a fire unattended. This is one of the most essential parts of fireplace safety. An unattended fire is a dangerous fire.
Keep Your Chimney, Fireplace, and Surrounding Area Clean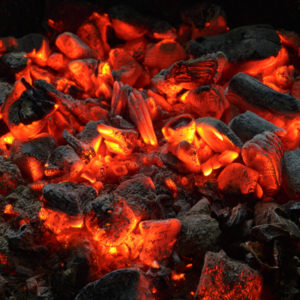 If you regularly use your wood-burning fireplace throughout the year, then it's essential to keep it clean and maintained. Have your chimney professionally cleaned at least once a year and clean out your fireplace before every fire. Be careful when cleaning out the fireplace as coals can remain hot for up to three days after the last fire. Leave about one inch of ash at the bottom of your fireplace to aid in insulating the coals. Make sure the area around your fireplace is clear of any flammable objects. It's even a good idea to put down a flame-retardant rug in front of the fireplace in case any sparks jump out.
Install Carbon Monoxide Detectors
First and foremost, you need to have carbon monoxide detectors installed throughout your home. Make sure you have one near your fireplace and install them in bedrooms around the house. This will help you detect any carbon monoxide build-up in your home, keeping you and your family safe.
Only Use Dried and Seasoned Firewood
The only thing you should be burning in your fireplace is dried and seasoned firewood. Here at PPM Tree and Arbor Care, we use a wonderful mix of hardwoods like hickory, apple, cherry, and more. We offer seasoned firewood delivery to help ensure your fireplace safety during the cold winter months.
Call PPM for the Best Firewood Around
If you're looking for the best selection in seasoned firewood, look no further than PPM Tree Service and Arbor Care. With hardwood selections like oak, maple, white birch, apple, cherry, and hickory, you can select the perfect wood for your cozy winter fires. Check out our firewood delivery service this holiday season.
For more information, call us at (877) 454-8733 or contact us here. Follow us on Facebook and Twitter for the latest holiday deals and news. Check out our blog for pro tips from the experts in tree care. Remember to always take your fireplace safety seriously so you can safely enjoy your winter.
---
---