Tree Maintenance in the Winter: The Perks of Winter Pruning, Trimming, and Tree Removal
Throughout the year, our trees go through a lot. Whether it be fungus in the spring, pests and drought stress in the summer, diseases in the fall, or ice and wind damage in the winter, your trees take a beating all year. Tree maintenance in the winter is a great way to remove, repair, and prepare your trees for the year to come. Here are a few perks of winter pruning, trimming, and tree removal.
Benefits of Winter Pruning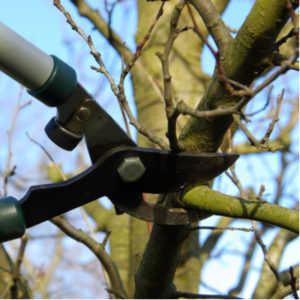 Pruning your trees is an essential step in year-round tree care. This beneficial practice helps redirect resources away from dead or dying branches to younger branches and new growth. Throughout the year, damage from pests, fungi, diseases, and seasonal stresses can cause the overall decline of your trees. These damaged branches are a waste of energy for your trees and should be pruned away.
Pruning your trees in the winter is a great way to relieve your trees of those resource-sapping limbs. When your trees are leafless and dormant, it's easier to see the branches that need to go, making winter pruning an essential way to perform tree maintenance in the winter.
Trimming Your Trees in the Winter
Tree trimming and pruning are not the same things. While pruning is more of a precision maintenance service that focuses on smaller branches, tree trimming focuses on the larger branches and overall shape of the tree. Tree trimming is a service that removes large, dead branches and lifts the canopy of your tree. This service helps keep the tree healthy and prevents further damage from happening to the tree or your property.
Tree trimming is great to do in the winter because it's easiest to see the damaged branches that need to be removed. Your tree may also suffer winter damage from wind or ice, turning your branches into a hazard to you, your family, and your home.
Winter Tree Removal
Finally, there is tree removal. Tree removal is a last resort service to be done when your tree is either dead, dying, or a danger to you and your home. Tree removal is absolutely essential if you have a dangerous tree in your yard. If your tree was severely damaged in a storm or has succumbed to a pest infestation or disease, then removal is your only option.
Winter tree removal is great because the tree is dormant and leafless, making it easier to manage. It's also a great way to prevent the spread of diseases or pests as these are dormant in the winter as well. PPM Tree Service & Arbor Care has a stump grinding service for after your tree is removed. We will grind the stump down, remove the mulch, fill the hole in with topsoil, and hydroseed the area. By the end of spring, you won't even know a tree was ever there.
PPM Tree Service & Arbor Care Can Help With Your Tree Maintenance in the Winter
Taking care of your tree maintenance in the winter is a great idea and PPM Tree Service & Arbor Care can help. With premium tree pruning, trimming, and removal services, we have everything you need for tree maintenance. When it comes to tree maintenance, trust the experts at PPM.
To find out more, call us at (877) 454-8733 or request a quote here. For the best tips on tree care and maintenance, check out our informational blog. Follow us on Twitter and Facebook to be the first to hear about our current deals and latest news.
---
---