Tree Diseases That Show Up During Michigan Winters
There are a number of issues that can show up in your trees and shrubs — even in the winter. Many Michigander's tend to forget about their trees when temperatures hit well below freezing. It is completely understandable, this type of weather makes you want to cozy up with a good movie and some hot cocoa. But just like we get cold, our trees get cold too. And their coldness can result in some tree diseases that attack during the cool-season.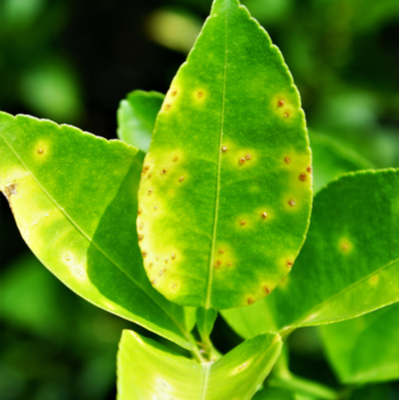 Pine Needle Scale
Just as it sounds, when this tree disease occurs, it covers various pine trees with scales from head to toe. This is actually a very preventable disease, which PPM Tree is fully prepared to take care of with insecticides for our clients. It starts with the mother pine needle scale that is only about one-eighth of an inch long. It lays eggs that hatch months later and is almost invisible to the naked eye.
Anthracnose Fungus
This one is more of a fungus than a disease, but a group of fungal diseases is what it is normally referred to as. Anthracnose normally presents on leaves and shows up as dark marks. While it normally targets Evergreen trees, it can affect other plants too like vegetables and flowers in your garden, fruit trees, and turf as well.
Apple Scab
This disease normally affects just what it sounds like: crabapple trees. Like Anthracnose, this is also a fungal disease. And while you might think it affects just the actual apples on the trees, it also attacks the leaves as well – Apple Scab does not discriminate. Apple Scab on Crabapple trees isn't necessarily deadly the first time it comes around, it can be if it is left untreated and attacks the tree over and over, year after year.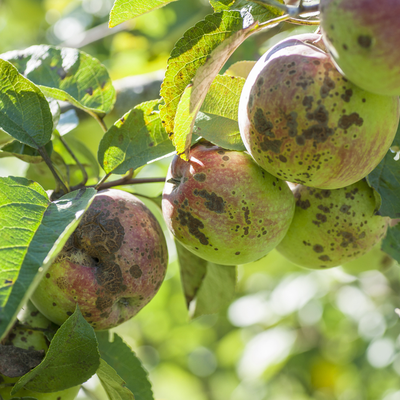 Leaf Spot
This tree disease affects solely the leaves of trees. You will be able to tell by seeing different black spots surrounded by a brown ring. However, Leaf Spot on ornamental trees are not a death sentence, but the trees will lose quite a bit of their foliage every time Leaf Spot comes up again. But you don't have to fret. With Leaf Spot being one of the more mild tree diseases, your trees can live a full life and regrow their foliage after it sheds. While it can be recurring, it's not necessarily going to damage the tree itself or spread to neighboring trees.
Are Your Michigan Trees Suffering from One of the Above Diseases? Give PPM Tree Service a Call Today!
If you are looking to improve your landscape, call the tree care experts at PPM Tree Service and Arbor Care. Our tree care experts can plant trees and make sure they grow straight and healthy. We have years of experience pruning, cabling, and removing dangerous trees.
Give us a call at (877) 454-8733 or request a quote here. Hear about the latest news and offers from PPM by following us on Twitter and Facebook. Don't forget to check out the monthly PPM Tree blog for all your tree care tips and tricks.
---
---