There's nothing quite like growing fresh fruit in your own yard. It can liven up any meal, plus you're not constantly needing to run to the store. If you're so inclined, you can even can or freeze fruits for use all year long, making for a great resource. That's why you should consider adding a fruit tree to your property.
Many people in Michigan wonder what fruit trees will do well with the frigid temperatures and other unique conditions here. After all, something like an orange or lemon tree isn't exactly well-suited for Michigan yards.
Allow our expertise at PPM Tree Service & Arbor Care guide you in making an informed decision.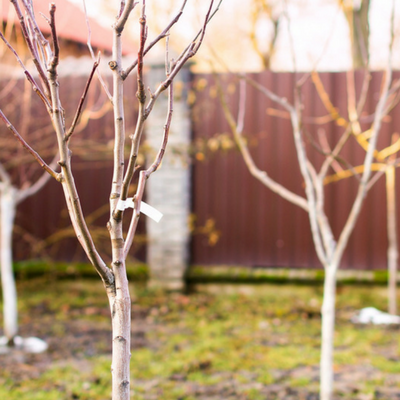 Viable Fruit Trees
While citrus trees aren't a good choice, quite a few different fruit trees will do well in Michigan's climate. There's a wide variety of each type, so ensure what you buy is compatible with the USDA climate zone for your area of the state.
Among the options are:
Apple
Mulberry
Cherry
Pear
Plum
Apricot
Fig
Of course, you should choose fruit trees that produce what you like to eat. After all, a tree can bear an abundance of fruit, so you need something that you can stand eating a lot.
Soil Testing

Long before you plant a fruit tree in your yard, test the soil to see what nutrients are lacking. Soil test kits are available from many sources, or we can test it for you.
You might struggle to really make sense of the results of your soil test. Knowing what nutrients different fruit trees need is a fine science, one most people don't understand. Again, our expertise can guide you in identifying what's lacking. We can help you select the right fertilizers to add to the soil, fully preparing it for planting before you get a tree.
Planting and Care
You need to choose a good site for your tree. Consider the following:
At least 8 hours of direct sunlight is necessary.
Clean water must be accessible at the site.
Water must not pool around the tree, so ensure proper drainage during rainstorms.
Protection against animal damage, such as fencing and netting, often is needed.
In Michigan, the ideal time to plant a fruit tree is usually late April or in May. The soil needs to be defrosted enough that you can work it properly. If it's not ready yet and you have a tree, you can temporarily place it in a pot, or heel it into the ground. You should try to get the tree into the ground properly within two weeks, so keep checking the soil.
A fruit tree can beautify your yard and provide fresh produce for your table!
Contact PPM Tree Service & Arbor Care to get professional care, ensuring your trees are properly planted and thrive for the long term.