Tree Care Services Your Walled Lake Trees Need This Spring
With spring just around the corner in Walled Lake, it is almost time for our trees to start greening up. Before they do, it is a good idea to start thinking about tree and shrub care. Spring is an important time to check in on your trees and see how they are doing. Most of us take our trees for granted and think they will live for generations. When taken care of properly, trees can live a very long time, but trees planted for landscaping and ornaments are more vulnerable to pests, drought, and tree diseases than their cousins living in the forest. Because of that, we have to take extra care of the trees in our yards and look for any signs before they become a problem. Take a look at these helpful tips we have provided to help you with your spring tree and shrub care.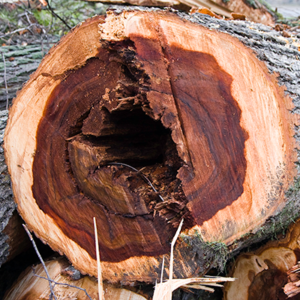 Be Aware Of Pests
All trees can handle some pest activity, but when it becomes an infestation, it can become a health issue for your trees. Here in Walled Lake, there are a lot of pests that feed on your trees. Most of them are harmless, but some can carry deadly diseases like the elm bark beetle, which spreads the dreaded Dutch elm disease, or the Emerald ash borer that decimated the United States' ash population. Pests mount their offensive in the spring when they wake up from their overwintering spots and begin to feed. Check your trees and shrubs for signs of insect infections before they green up. 
Protect Against Pests With Dormant Oil
When Infestations do occur, it's usually caused by overwintering pests and their hatching eggs that live on the trunks and branches of your trees. When spring temperatures return, adults will emerge, the eggs will hatch, and together, they will feed on your trees and shrubs. Too much feeding can leave your trees vulnerable to diseases. Dormant oil was invented to address this very issue. Applied directly to the trunks of your trees, dormant oils coat the insects and unhatched eggs in a thick substance that suffocates them. In Walled Lake, Michigan, dormant oil is best applied early in the spring before the first buds bloom or in the fall after the tree has gone dormant. 
Tree Trimming and Pruning
As trees grow, it's natural for the lower branches to die off. Trimming your trees can make your trees look better, but pruning can be more beneficial to your tree's health. Pruning is the act of removing dead or diseased branches to give your trees more room to grow. Sometimes, branches grow in the wrong direction, grow too close to electrical wires, or threaten structures underneath. Pruning helps keep unwanted growth in check.
Deep Root Fertilization
When it comes to tree care services, don't forget about fertilizer. Fertilizers are key to helping promote thick foliage and boosting resistance to diseases. There are many kinds of surface fertilizers, but they have a major problem; they take way too long to get down into the roots. Deep root fertilization uses a pressurized machine to inject liquid fertilizer directly into the root system of the tree, helping it absorb the nutrients much faster than with traditional methods. Deep root fertilization provides your trees and shrubs with the nutrients they need to stay healthy and live a long time.  
Regularly Inspect Your Trees
Be on the lookout this spring for pests and diseases that could harm your trees. If you think your tree has a pest infestation or disease, it's important that you act fast before permanent damage is done or spreads to your other trees. When it comes to stopping common tree diseases, timing is everything. 
For All Tree Care Services in Walled Lake, Call The Tree Service Experts At PPM
If you notice your trees look a little weak or weary, you should immediately call a professional arborist. Trust your trees with PPM Tree Service & Arbor Care. We offer many tree services like planting, trimming, pruning, tree removal, and stump grinding throughout the Walled Lake area. You can't go wrong with tree care services from PPM. At PPM, all of our technicians are trained and knowledgeable arborists certified through the International Society of Arboriculture.
Give us a call at (877) 454-8733 or request a quote here. Hear about the latest news and offers from PPM by following us on Twitter and Facebook. Don't forget to check out the monthly PPM Tree blog for all your tree care tips and tricks
If you are looking for exceptional lawn care as well as tree care, check out our sister site, PPM Landscaping.
---
---