Vibrant green grass is all well and good, but sometimes we yearn for more colors in our yard. Consider one of these lovely flowering trees or shrubs! Not only will they provide a splash of color to your yard, but many also provide a delicate fragrance as well! As a bonus, you'll also make your outdoor space more hospitable for pollinators like bees, butterflies, and hummingbirds!
Gorgeous Flowering Trees And Shrubs You Should Plant This Spring
Pagoda Dogwood
Also known as the alternate leaved dogwood, this tree flowers in spring each year and reaches about 30 feet – a medium height as far as trees are concerned. Native to the eastern US,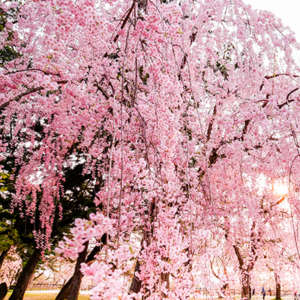 pagoda dogwood provides beautiful colors all year round. In spring, the flowers produced are whitish-yellow, which turn to bluish-black berries. In fall, the leaves become a gorgeous shade of reddish-purple. And as you may have discerned from its name, the pagoda dogwood grows in tiered layers, resembling the pagodas of Asia.
Weeping Cherry Trees
Some flowering trees, like magnolias, only provide color for the briefest time. If you opt for a weeping cherry tree, you won't have this problem. Weeping cherries provide color in many ways – not only in their blossoms. First, the flowers come in spring. Like many cherry trees, the flowers of weeping cherries are pink. As the season progresses, you'll notice the leaves of this plant are a beautiful glossy green. In fall, the green turns to a lustrous gold hue. Even in winter, this tree doesn't disappoint. When all the leaves have fallen, you can still enjoy the bark, which turns a shimmering bronze.
Weeping cherries will tolerate many different conditions, including full sunlight or partial shade and dry soil. They also require minimal pruning! And if the colors alone weren't a good enough reason to choose a weeping cherry tree, the maintenance required by this tree should convince you.
Witch Hazel
This deciduous shrub is renowned for the astringent produced from the bark of young stems and roots. It's commonly found in natural health food stores and popular in skincare routines. Witch hazel makes a great contribution to your yard later in the year – providing you with blooms when all the other flowers have gone away for winter. Blooms occur from October through December and produce fragrant yellow flowers. The leaves also give off vibrant yellows and oranges each fall. While witch hazel likes soil on the damper side, it will tolerate various conditions. Make sure to plant it somewhere it can receive full sun or some shade. If left untrimmed, witch hazel reaches middling heights o 15 – 30 feet.
Northern Catalpa Tree
Northern catalpa is quite the looker, known for its twisting trunk and lovely arching branches. Flowers produced are large, white, and slightly fragrant. These blooms are similar in appearance to irises. Northern catalpa favors moist, well-drained loamy and clay soils and blooms every May and June. The distinctive leaves are about a foot long, up to 8 inches wide, and heart-shaped. This is one of the fastest-growing trees, reaching between a foot and two feet per year. It's also naturally resistant to rot, which is why it was a popular choice for fencing and railroad ties back in the day. There is one catch, though: you'll need to wait about seven years after planting a sapling before you see blooms. While this may be discouraging, the blooms are well worth the wait. And in the meantime, you can enjoy the shade produced.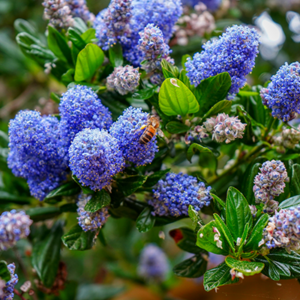 Lilac
If you've never smelled the wonderful fragrance put off by a lilac before, you're truly missing out. This deciduous shrub comes in all kinds of colors, from light to dark purple, white, and pink. Blooming in late spring, the flowers produce one of the loveliest scents you can find. Lilacs prefer loads of sun and well-drained moist soil. As for pruning, you'll be doing the plant a favor by cutting its flowers so you can enjoy them indoors. Pruning just after flowing helps lilacs keep their shape, though they'll always grow irregularly.
Snowball Viburnum
Spring and fall are the ideal time to plant snowball viburnum. This easy-to-grow shrub is famous for the large clusters of white flowers that resemble hydrangeas. Starting out green, the blooms fade to white and then a light pink. Even after the flowers have gone away, this shrub produces eye-catching reds and orange leaves when fall comes. While it's not a great idea to eat the berries yourself, birds are highly attracted to the berries produced once the flowers have gone away. So if helping out the local wildlife population is important to you, snowball viburnum might be the ideal choice!
Find Tree Care Services Near Ann Arbor
Want some more colors in your yard this year? Enlist the help of professional tree planting services from PPM Tree Service & Arbor Care. Our certified arborists will handle the installation and help you decide which tree species will do best in your yard. Plus, our trees come with a 1-year warranty! Once your new plant friend is established, we'll help you care for it with our tree pruning services, so dead or dying branches are removed, and your tree retains its shape. To learn more, start a conversation with a professional arborist by calling (877) 454-8733, or you can send us a message online here.